Welcome back and thanks for visiting. You are here I am sure to view more diablo 3 exploits. Then you have come to the right place. We try to show you all of the bugs, cheats, exploits that we can find.
The top one on the list right is the ability to have an endless spawn rate of mobs around you. This is absolutely great for D3 MF (diablo 3 magic find). And it is fairly easy to reproduce.
(1) Find an area where enemies crawl out of the ground
(2) Go 2+ Screens away from this area or go to town
(3) Go back to the area to have enemies crawl out of the ground again
(Beta Specific) – The wretched mothers spawn mobs also, so when moving around, keep these 3 alive.
Now, what can you do with this besides MF? Well you can get some pretty amaizing achievements in the form of kill streaks. I'm sure you have seen the videos showing off 100-150 mobs being killed… what about one showing off 1000? Well look no further, in this video we show you how you can get a kill streak of over 1000 massacre kills by this amaizing diablo 3 cheat.
Keep in mind that to get a kill streak this large you have to keep killing very showly but continusouly. You cannot use any AE attacks, as it will kill too many too fast. You have to kill and move at the same time working your way away and then back towards the spot where the mobs are crawling out of the ground.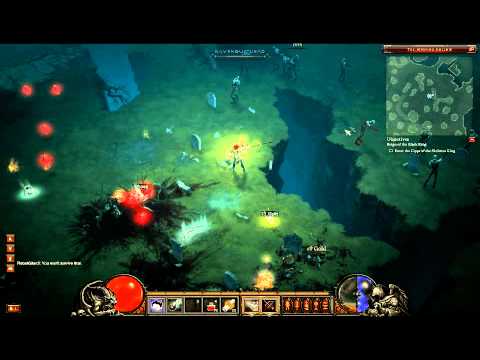 I hope you have enjoyed learning about this diablo 3 exploit, and keep checking back for more amazing diablo 3 tips and tricks.